Crypto Report 21/2/2022
Cryptocurrency Report 21/02/2022
As investors explore ways to save tax on their cryptocurrency investments, crypto platforms are introducing new products. They are looking to earn interest on their crypto deposits or draw loans against cryptocurrencies, without attracting the new tax.
The latest crypto price crash, which has wiped almost $300 billion from the combined crypto market over the last few days, was sparked by a series of viral tweets from panicked NFT traders, leading OpenSea to say it's investigating "rumors of an exploit."
Crypto experts estimate that between 30 and 50 Indian crypto entrepreneurs, like Polygon's founders, now run their blockchain and crypto startups out of Dubai and Singapore, stung by a 2018 circular by the Reserve Bank of India which banned banks from dealing with the digital asset.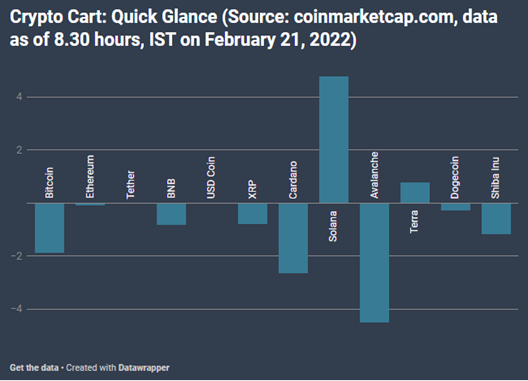 Bitcoin
Bitcoin dropped 2 per cent to below $40,000. The global crypto market cap dropped about 2 per cent to $1.78 trillion mark. On the contrary, the total crypto market volume jumped more than 31 per cent to $70.68 billion.
Bitcoin and cryptocurrency prices, teetering on the brink of collapse in recent days due to the escalating situation in Ukraine, have suddenly moved sharply lower following news of a serious attack on non-fungible token (NFT) platform OpenSea.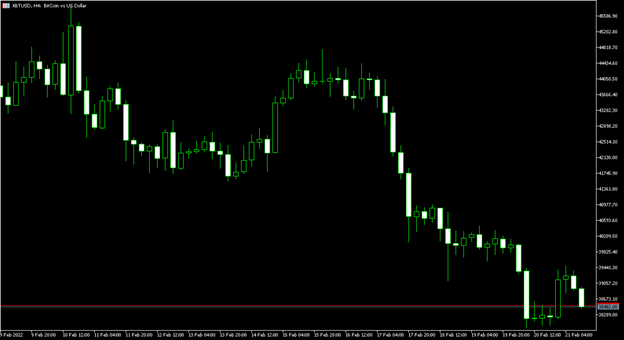 Ethereum
Ethereum down 6%. Vitalik Buterin, co-founder of the Ethereum blockchain, says the digital-asset universe may benefit from the current retreat in coin prices that's cast a chill on investors and is being referred to as another crypto winter.
"The people who are deep into crypto, and especially building things, a lot of them welcome a bear market," Buterin said during an interview with Bloomberg. "They welcome the bear market because when there are these long periods of prices moving up by huge amounts like it does - it does obviously make a lot of people happy -- but it does also tend to invite a lot of very short-term speculative attention."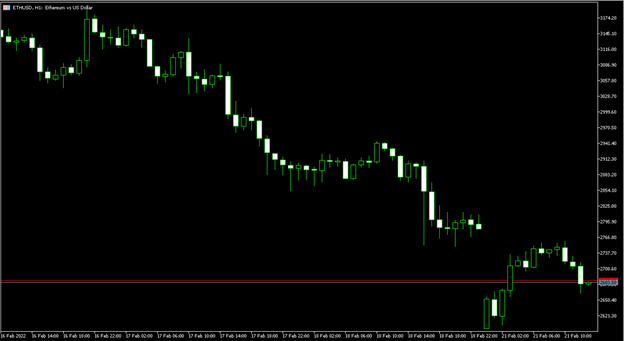 Litecoin
Litecoin price awaits volatility. Litecoin price dropped 18% over the past four days, piercing the daily demand zone, ranging from $107.23 to $116.07. This move is bullish due to the nature of the support and because LTC set up a higher low relative to the February 3 swing low.
The immediate resistance barrier at $132.53 is a conservative target. However, if bid orders pile up, Litecoin price could extend to $143.04, bringing the total gain from 17% to 26%. While things are looking up for Litecoin price, a break of the daily demand zone's lower limit at $107.23 will create a lower low and invalidate the bullish thesis. This is also a good place for market participants to place their stop losses here.
An increase in sell-side pressure could drag Litecoin price to retest the $100.85 support level.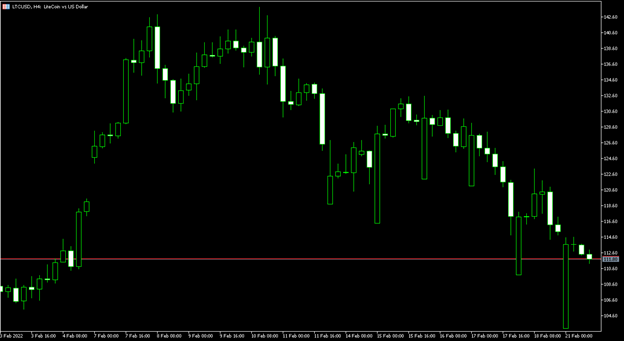 Sources* Economic Times, Bloomberg, FxStreet
Disclaimer: This material is provided as a general marketing communication for information purposes only and does not constitute an independent investment research. Nothing in this communication contains, or should be considered as containing, an investment advice or an investment recommendation or a solicitation for the purpose of buying or selling of any financial instrument. All information provided is gathered from reputable sources and any information containing an indication of past performance is not a guarantee or reliable indicator of future performance. Users acknowledge that any investment in FX and CFDs products is characterized by a certain degree of uncertainty and that any investment of this nature involves a high level of risk for which the users are solely responsible and liable. We assume no liability for any loss arising from any investment made based on the information presented here.